Your valuable belongings deserve optimal protection from burglary and conflagration. Both for private security and for the modern security planning of companies, the right safe is available.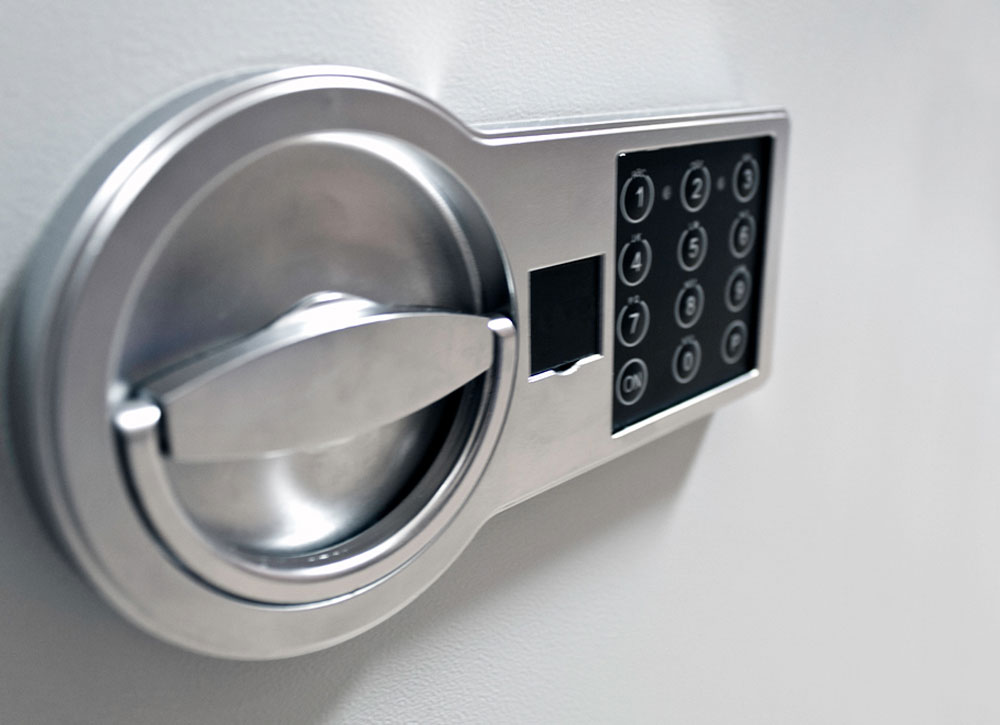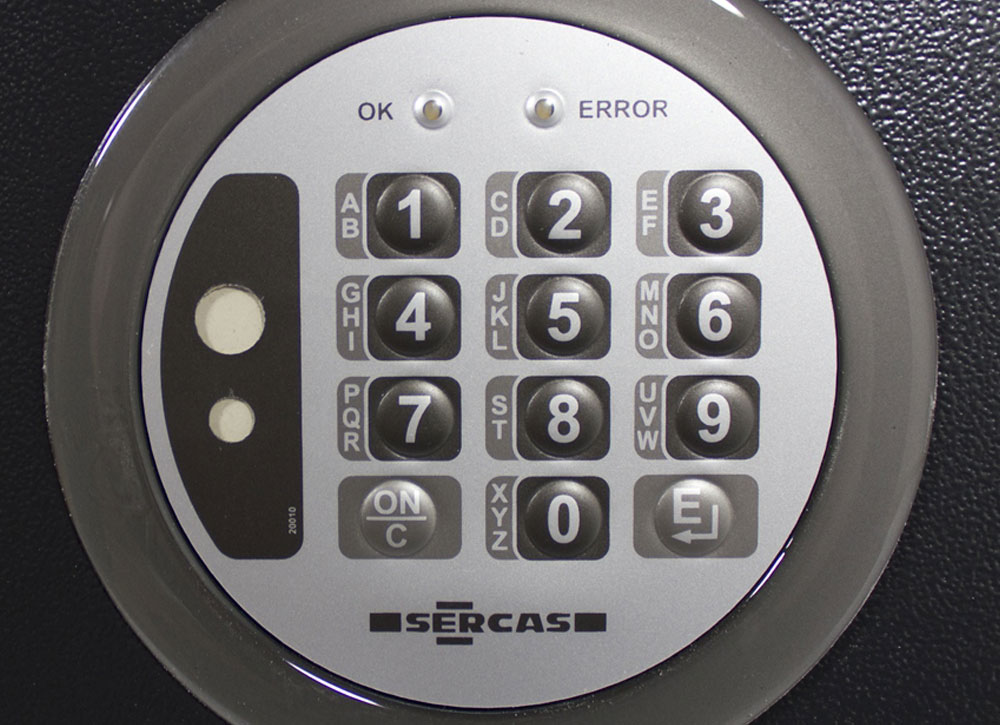 Are you looking for a safe to store keys, a small safe in the bedroom, a safe to protect your digital media or are you looking for a larger size safe or filing cabinet? We can advise, supply and install safes of all types and sizes.
---
Optimally protect your prized possessions.
---
To store valuable belongings safely is an important part of the security plan. The choice for the right type of safe is completely dependent on your personal situation. The advisors of SBA Beveiliging will gladly assist you in making the right choice. An optimal storage of your valuables can affect your burglary risk class positively. The investment in a safe can result in a lower risk class, which means that a smaller investment will be needed for the architectural and electronical steps.
SBA Beveiliging: safe, sharp and secure!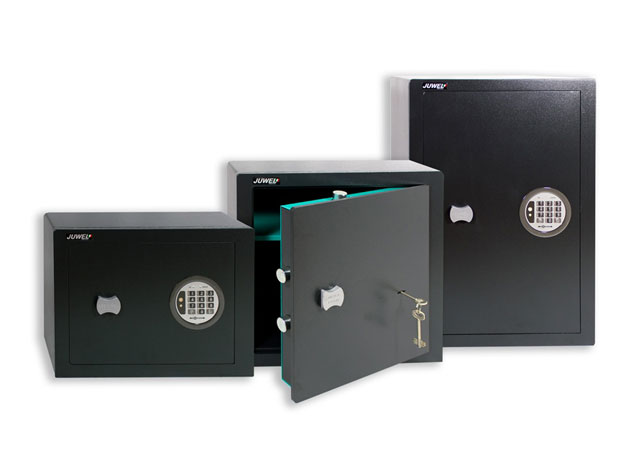 PROTECT YOUR VALUABLES!
---
You can achieve optimum protection for irreplaceable or important objects, like jewellery, money and documents, by purchasing a safe. There are various types of safes available, so your choice can be tailored to the valuable objects you want to protect against external factors, like burglary or fire. Safes are not only purchased by people with immense wealth. There is an increasing amount of people who want to protect their valuables and therefore are buying a safe. What should be considered when buying a safe?
read more
First of all, it is important to determine whether the vault needs to protect the contents against burglary, fire or a combination of both. Depending on the need for storage space, you can choose from various sizes and formats.
You want a safe with a safety lock, or do you prefer an electronic lock? It is important to anchor the safe. This can be done in various ways, and also depends on the type of wall or floor, or a requirement of the insurer. Safes can be anchored to the floor or wall, obviously depending on the size and weight of the safe. The insurer may possibly impose certain requirements on the standards of the safe. Safes are therefore provided with a storage indicator value, associated with the amount of cash or worth of the valuables.
show less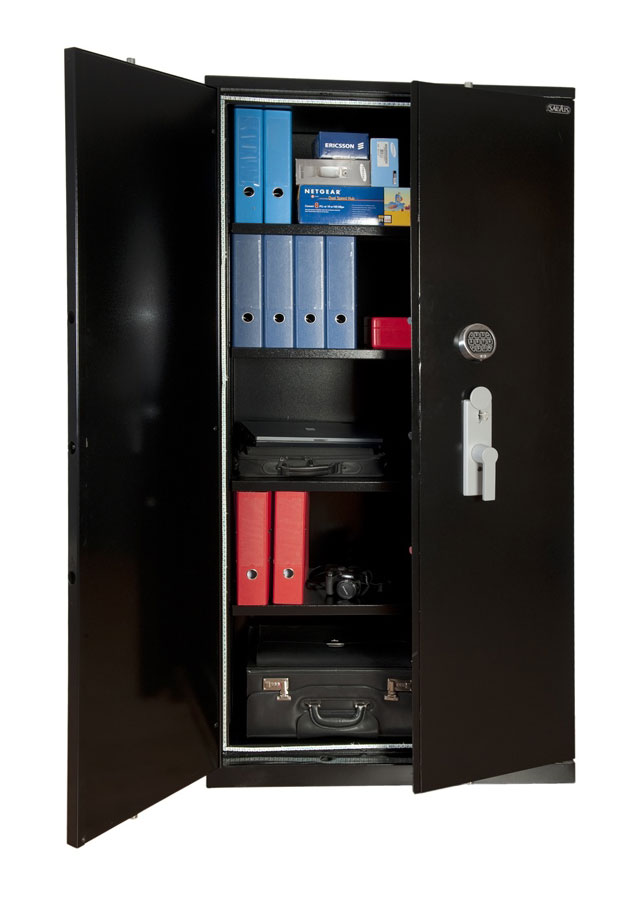 FIREPROOF ARCHIVE SAFES
---
A fire and burglar-resistant safe is built to protect the content for a certain amount of time, but is also the last barrier between the intruder and your valuables. This makes the storage of your sensitive and confidential information even safer.
read more
Safes are available in various sizes and formats, depending on the amount of documents or goods to be stored. So you can choose for pull-out hanging file systems, a lockable internal compartment or additional system shelves.
Our safes have been certified by ECB-S, the leading European certification body for fire and burglary resistant safes.
We can supply the appropriate archival safe for any application and would be glad to help you in making your choice!
show less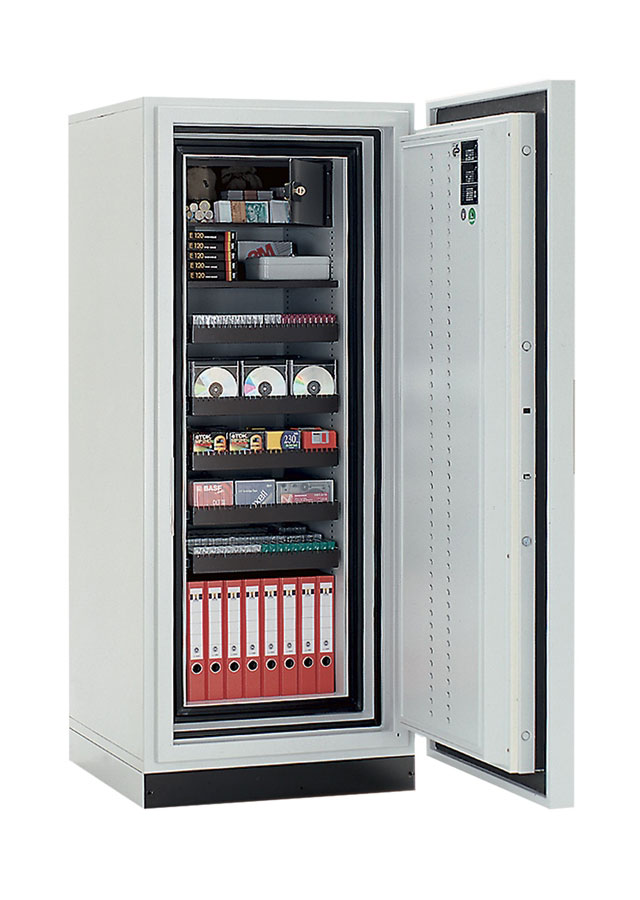 DATA SAFE
---
Especially for the storage of sensitive data media, such as external hard drives, USB sticks or photographic material, a complete series of data safes has been developed. A fire resistant data safe is constructed so that the internal temperature remains well below the critical limit of 55˚C, even after prolonged exposure to fire.
read more
In addition, the contents of the safe are excellently protected against gasses, vapours and (extinguish) water, by using a number of ingenious barriers and seals. Magnetism has no influence on the data carrier.
Depending on the type of safe, the fire resistance can last from 60 to 120 minutes. In addition, the safes provide certified burglary resistance according to EN 1143-1 Grade II. Data safes can be fully equipped as desired, with different accessories, and are available in various sizes.
show less