The need for adequate architectural security is obvious: high quality hinges and locks give intruders a hard time in getting inside. The architectural outer layer of an object is the first barrier they have to face.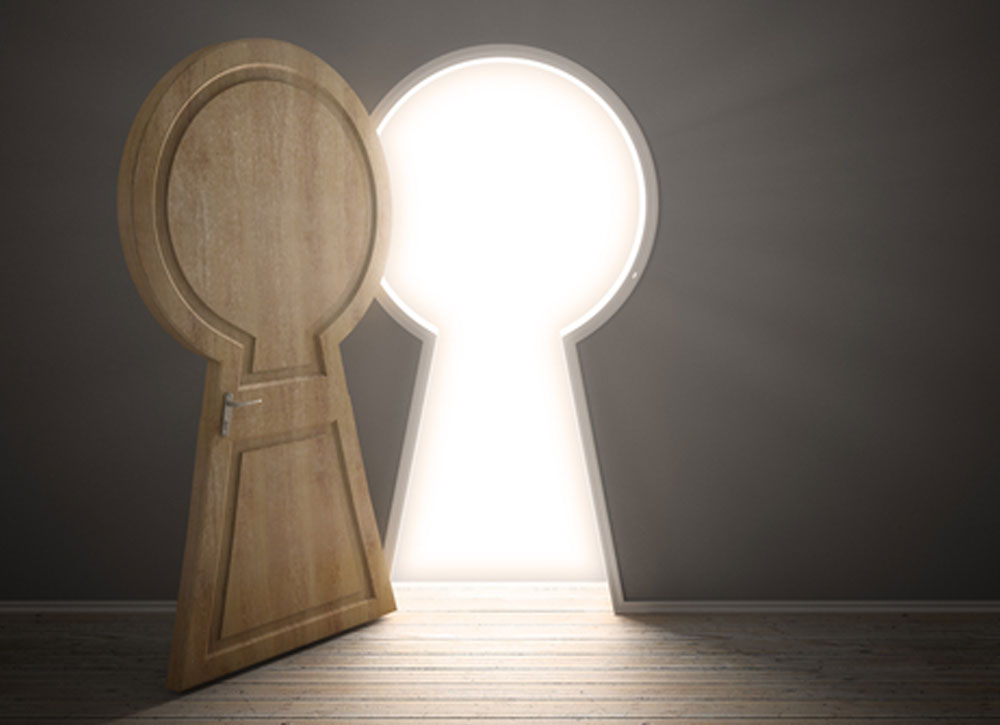 It might be desirable to equip fragile façade elements with, for example, steel shutters or burglarproof glass. Whatever your question may be, employees of SBA Beveiliging are glad to advise you on the matter. Using our years of experience in both advising and installing and our widespread knowledge on architectural security, we know exactly what you need.
SBA Beveiliging is BORG certified for architectural installations, which gives you the security that the offered actions and features are conform the current norms and requirements.
---
Safety outcome is not reached by building walls, but by providing windows and doors with good locks and hinges.
---
GREATER VALUE, GREATER RISK
In the higher risk categories, extra actions are required to improve burglary limitation via glazing, facades and roofs. Publically available buildings and buildings housing sensitive information will require a custom risk analysis. Sensitive information and attractive goods can be placed in a burglarproof compartment, to create a physical barrier. By combining an electrical alarm system with architectural features correctly, an optimal level of security can be reached.
We would be happy to make an appointment, either on location or in our office, to discuss your optimal level of security.
SBA Beveiliging: safe, sharp and secure!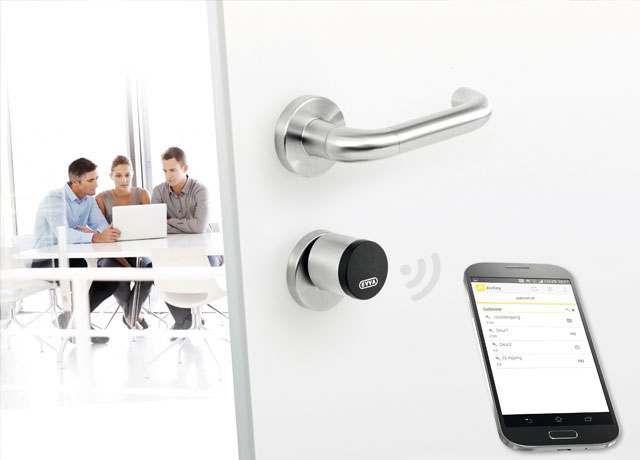 WHO HAS ACCESS TO YOUR HOME OR OFFICE BUILDING, AT WHAT TIMES, FROM WHERE?
---
All of this can be documented effortlessly by using an electronical locking system. Different identification media (a card, keychain or combination key) can be used by individuals to identify themselves at the door. Access rights can be enabled and disabled easily. This ensures that the interface is uncluttered at all times. The electronical locking system is flexible and suitable for every level of security.
read more
The locking system is monitored by locally installed free software, which enables the customer to store all data and information in-house. An encoder is used to electronically encrypt all identification media. Identification media can easily be blocked or replaced, in case of loss or theft, this turns replacing profile cylinders into a thing of the past. Electronical locking systems are the professional solution for complex organisationally security problems, for individuals, small companies with a few doors as well as for large, complex buildings.
show less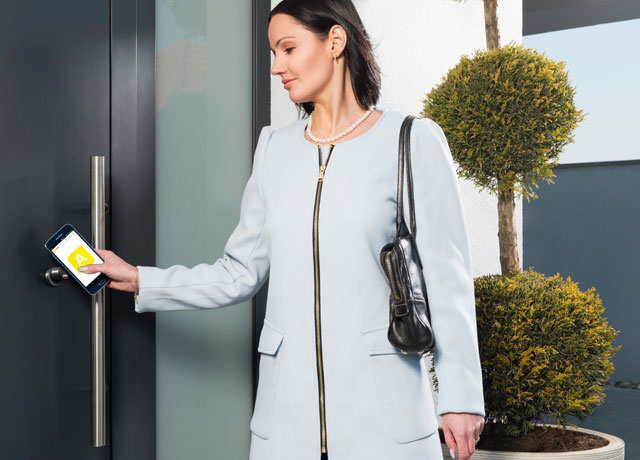 YOUR SMARTPHONE
AS KEY
X
---
For companies or a private environment with multiple plots, we can provide an electronical locking system using your smartphone as a key. Your smartphone has access rights to the doors, as well as being the coding system.
read more
The key will be distributed online, worldwide, within seconds. Wherever you are, you are always aware of your locking systems. You can check who has entered and exited the doors at any given moment. It is also possible to edit access rights on the fly. This is exceptionally useful when you have to react quickly to unexpected events. Using the included app, you are always in control of the access rights.
show less
ACTION AGAINST CYLINDER PULLING IN BUILDING REGULATIONS
X
---
Cylinder pulling is a common burglary method. From 1st January 2016 onwards, newly built houses are required to have a method to counter cylinder pulling installed. This ensures that residents of newly built houses will be much more protected from the common method of burglary than traditional homes.
read more
To finalise this change in the building regulations, multiple parties have bundled their powers, like the commission of norms NEN 5096, CCV, organisations in the field, the ministry of National Affairs and the ministry of Security and Justice. Cylinder pulling is the act of removing the centre of the cylinder from the door, by applying mechanical pressure on a screw placed inside. This will cause the cylinder to break, giving the intruder access within 30 seconds. To prevent this, safety fittings with cylinder pulling security SKG**® or SKG***® can be installed, or the current cylinder can be replaced with a SKG***® certified one.
Cylinder pulling security is part of the Police mark of quality for "Living secured", both for newly built houses (1st August 2011) and for existing houses (1st April 2014). To earn this mark of quality, cylinder pulling security has to be applied to every outside door that gives access to the house. This includes sheds and garages, if they provide access to the house. Due to our years of experience with architectural security, we know exactly in what way and with which locks your house can be optimally secured.
We would gladly noncommittally visit you to advise and/or to design a quotation.
show less